sonia
COLLECTING ART ON A BUDGET
---
Many art enthusiasts assume that starting a collection of their own is simply a dream. After all, the art on display in museums is known to be extremely valuable, and there are frequent headlines about paintings selling at auction for astronomical prices. But the fact is that it's possible to find quality art from credentialed artists at a reasonable price.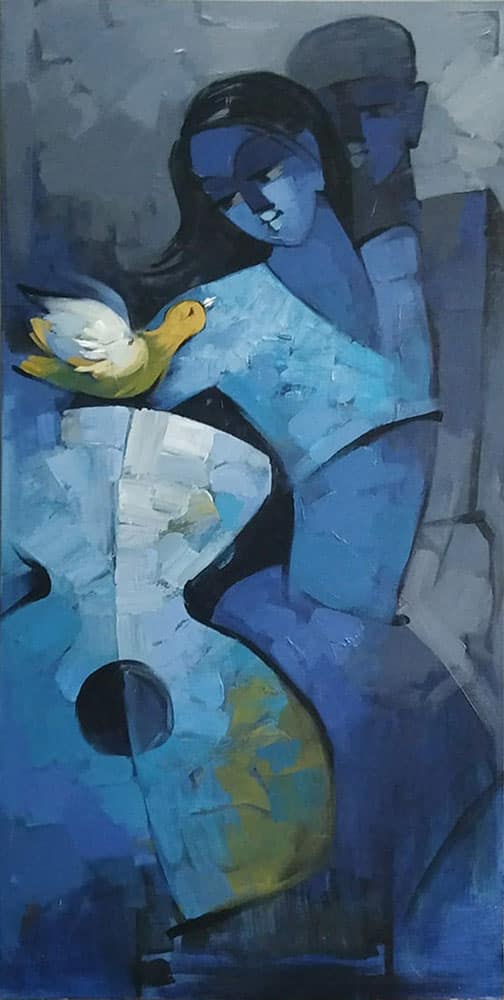 I, for one, am passionate about challenging the notion that owning fine art is an unattainable luxury. I believe art makes a great contribution to humanity and to our mental, physical and spiritual health, thereby contributing to an overall sense of well being. Artwork also brings joy into our homes and has a unique ability to connect us to our cultural roots; it's an extension of who we are as individuals. As a lifelong art lover and now as a gallerist, I firmly believe art can and should be enjoyed by everyone.
So how does one start an art collection on a budget? Here are a few tips on navigating the art market and buying affordable art, even from $500 to $2,500:
The process begins with learning about art and getting more exposure, which can be as simple as visiting local museums, galleries, art fairs and open studios. (Some fairs, like the Affordable Art Fair, are actually geared towards collectors seeking attractive price points.) I have personally found docent-led tours of exhibitions, artist talks and hands-on workshops especially educative. Check out our Resources page to learn more about such opportunities in the Bay Area.

Explore original paintings by emerging contemporary Indian artists, as price points are significantly lower early on in an artist's career. For example, works by young artists like Deepa Vedpathak, who is known for her musical and highly emotional scenes, and Swati Pasari, who is known for depicting Radha Krishna in a semi-abstract style, are very affordable even at large sizes.

Look for smaller paintings by established artists such as Anuradha Thakur, Ramesh Gorjala, Seema Kohli and Vinita Karim. For example, Vinita's multicultural subject matter appeals to a wide audience, so she recently made a special series that adapts her signature gold leaf and embroidery on canvas to a more intimate scale.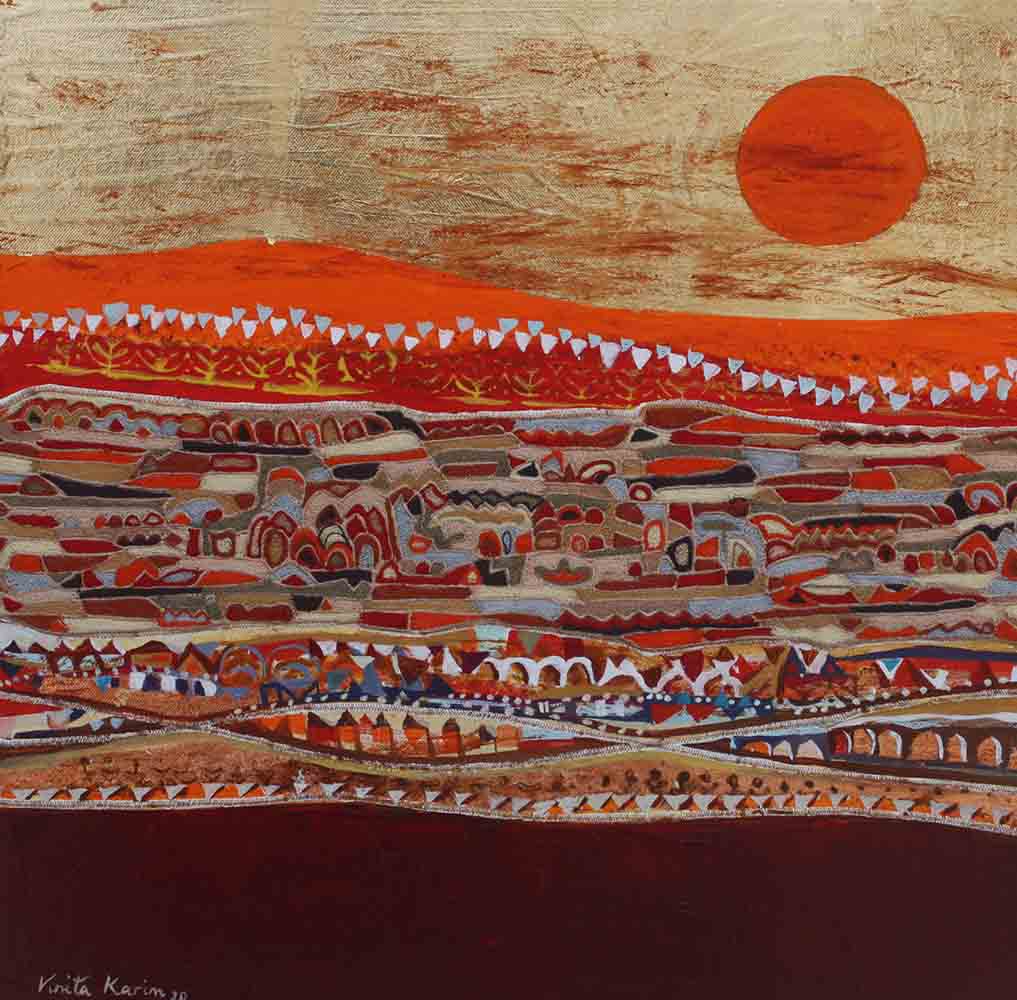 Invest in serigraphs (fine art prints) by the Masters. Signed, limited edition prints by leading Indian artists, such as M.F. Husain and S.H. Raza, have great investment value but at significantly lower price points than originals. An original painting by Raza just sold at Christie's Auction House for $3 million, for example, but some of Raza's serigraphs can be purchased for under $1,000. To learn more about serigraphs, from the production process to recommended framing, read our recent guide here.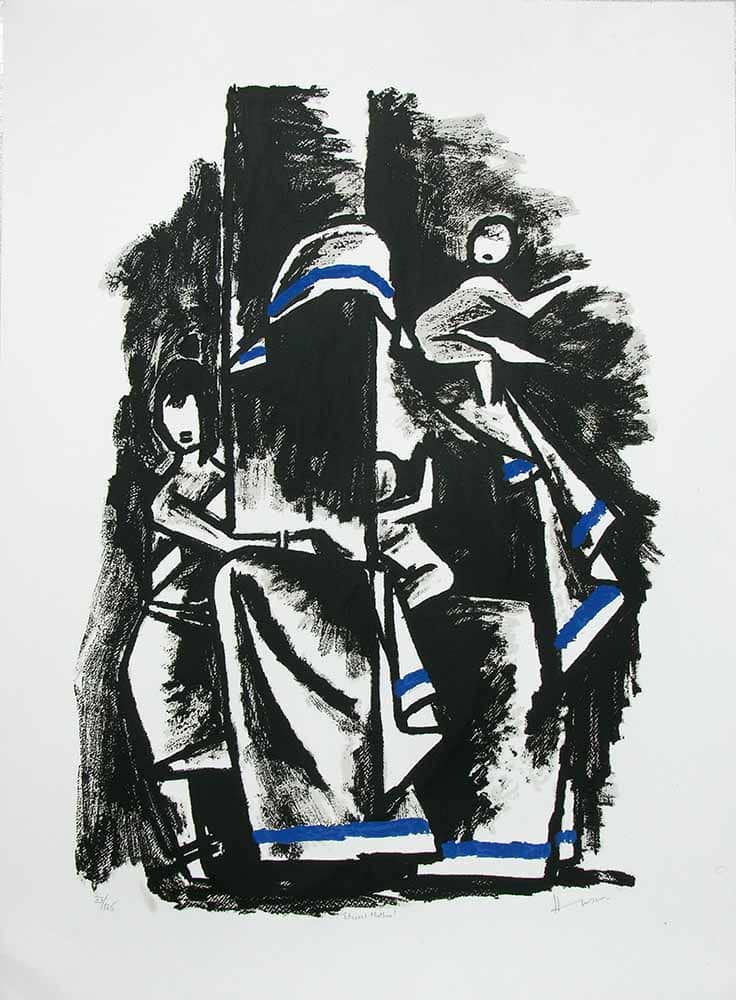 Support traditional Indian art. There is a rich history of fine art and craft in India, and many of these art forms are actually endangered today. Both Kalamkari and Madhubani (Mithila) paintings, even by National Award winning artists, can be acquired for under $2,000. Learn more about the unique techniques of Kalamkari art and the important legacy of Madhubani on our blog.
Whether decorating a home or building a collection of emerging contemporary art, knowing about the artist's history and journey, as well as the story behind the paintings, always makes the process more meaningful. Collectors should fall in love with a piece before deciding to buy.
Here at Laasya Art, as part of our goal in making collecting art more accessible, we do make a conscious effort to offer original contemporary paintings at multiple price points. We also offer complimentary art advisory services. Please do not hesitate to reach out to us at info@laasyaart.com or +1 650-770-9088 if you have more questions or would like to visit our gallery in Palo Alto.
For further reading, you can also check out our Art Buying Tips and another blog post 'Is there a 'right' way to buy art?'. Happy collecting!
— Sonia Nayyar Patwardhan