ORIGINAL ART BY JE SHEN: PAINTINGS FOR SALE
---
Please hover or click on images to view artwork details.
ORIGINAL ART BY JE SHEN: PAINTINGS SOLD
---
Please hover or click on images to view artwork details.
ART INSTALLATIONS AT CLIENTS' HOMES
---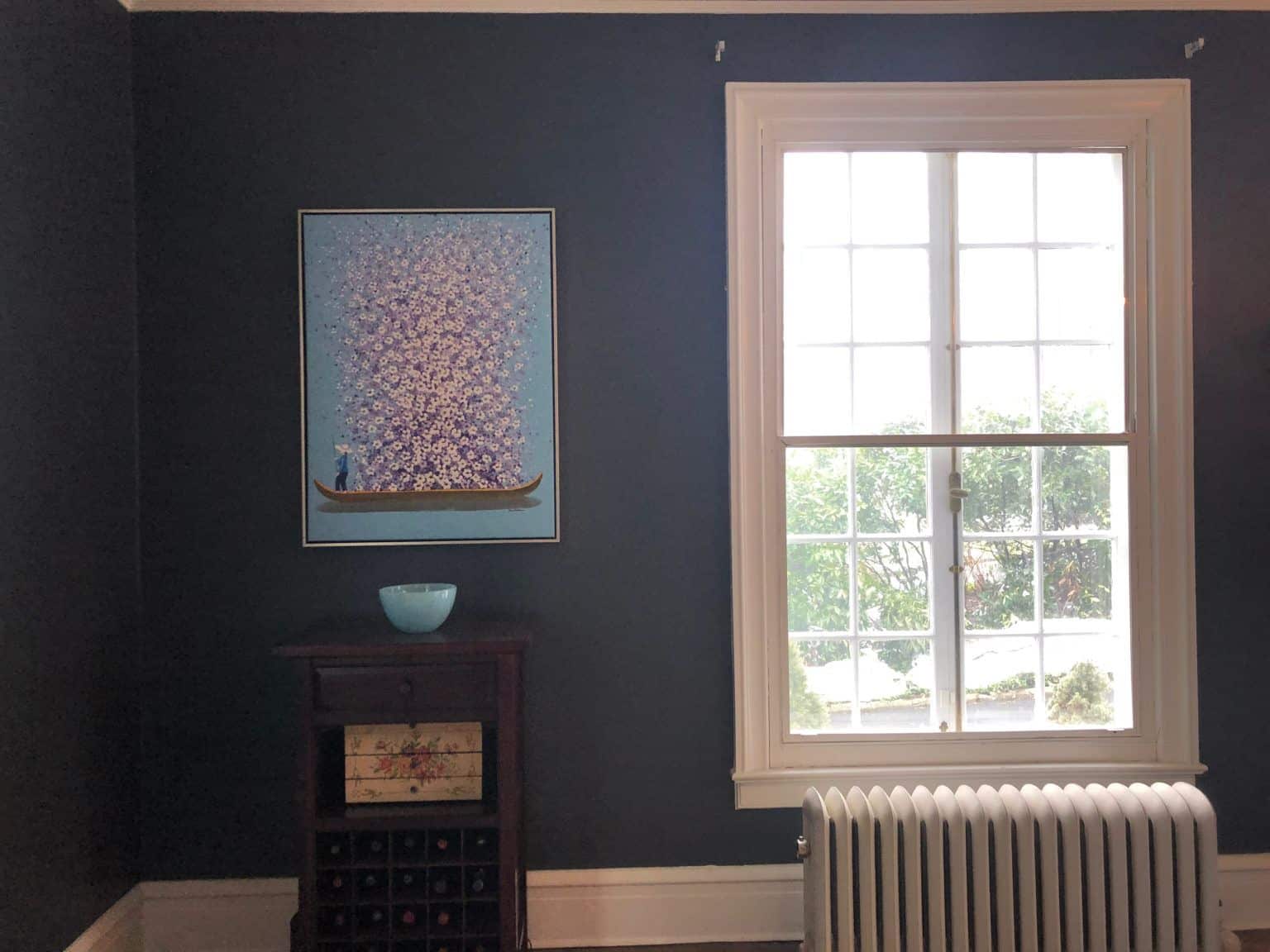 ---
Je Shen is a contemporary Asian artist whose work fuses traditional East Asian landscape painting with European Impressionism. His paintings are a 'melting pot' of styles and influences, creating a medium of artistic expression that cuts across cultures.
Calming scenes of cities and nature, adorned by exuberant spring blossoms or colorful autumn leaves, are recurring subjects in original paintings by Je Shen. The artist uses thin acrylic paint for his backgrounds, while he thickly paints the flowers with oil, producing an elevated appearance. The result is an image with mesmerizing depth, not only in the texture of the canvas but in the landscape itself, as if inviting the viewer to step into this extraordinary world.

Je Shen studied at Guangzhou Art School and the Beijing Fine Art Academy in China. He has shown his paintings widely across the United States, Italy, Singapore and China, including a major solo exhibition at the Museum of Guangzhou. He has also won several awards, including the prestigious ART STAGE.
You are welcome to buy artist Je Shen's paintings online or view them at our gallery in Palo Alto San (San Francisco Bay Area). All artworks are hand signed by the artist and include a certificate of authenticity.
---
Je Shen painting in his art studio.
FREQUENTLY ASKED QUESTIONS
---
Are the paintings signed?
Yes, all paintings are signed by the artist and come with a certificate of authenticity.
Is shipping available worldwide?
Yes, we offer both domestic and international shipping, and all fees are on actuals. We frequently ship throughout the US as well as to Europe, Africa and Asia.
How are the artworks shipped?
All works including paintings, prints and sculptures are professionally packed. Smaller paintings can be shipped flat, and larger paintings can be unstretched and rolled in a tube. Each shipment is covered by transit insurance.
Are exchanges accepted?
Yes, we do offer exchanges for remote clients who are based in the United States. Paintings must be returned in the same perfect condition in order to be eligible for exchange. Please refer to our FAQ page for more details on our exchange policy.
Are the paintings framed?
No, the paintings are not sold framed. While it is not necessary to frame a canvas, it can be a stylistic choice and help integrate the painting with the existing decor. You can read more advice about framing on our blog.
How should the artwork be taken care of?
As a resource for clients, we have written a guide on the best art care tips for canvases and works on paper.